---
John Flanagan
---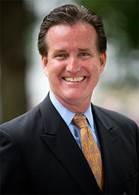 John Flanagan serves as the Senior Vice President of Government Affairs for Northwell. Mr. Flanagan acts as Northwell's primary liaison to legislative and elected officials and all levels of governmental staff. His responsibilities include budgeting and regulatory work as well as government and community relations.
John joined Northwell in 2020 and initially served as the Vice President for Government Affairs for the Eastern Region. Prior to his tenure with Northwell, John served as an elected official for over thirty three years in New York State Government, having a distinguished career including sixteen years as a member of the New York State Assembly and more than seventeen years as a member of the New York State Senate.
Senator Flanagan served at the highest levels in New York State Government including being elected as Senate Majority Leader from 2015 through 2018, and as Senate Minority Leader from 2019 to 2020. Senator Flanagan was an ardent and passionate advocate for the interests of all New Yorkers throughout his legislative career and particularly for the taxpayers of Long Island. He secured billions in funding for schools throughout the State while serving as the Chair of the Senate Education Committee prior to being elected Majority Leader.
The Senator was extensively and actively involved in major health care issues and worked on pivotal legislation that directly involved health care professionals, quality care and patient advocacy. In addition to his responsibilities at Northwell, the Senator actively promotes organ donation through his work as a board member of Donate Life NY. He also serves as a board member of the Long Island Association.
Senator Flanagan is a lifelong Long Islander. John earned his BA in Economics from the College of William and Mary and his JD from Touro College Jacob D. Fuchsberg Law Center.